(Last Updated On: June 15, 2018)
Selling Unwanted Mercedes for Quick Cash in Brisbane
Car Wrecking Yard Buying Mercedes Vehicles and Selling Mercedes Used Parts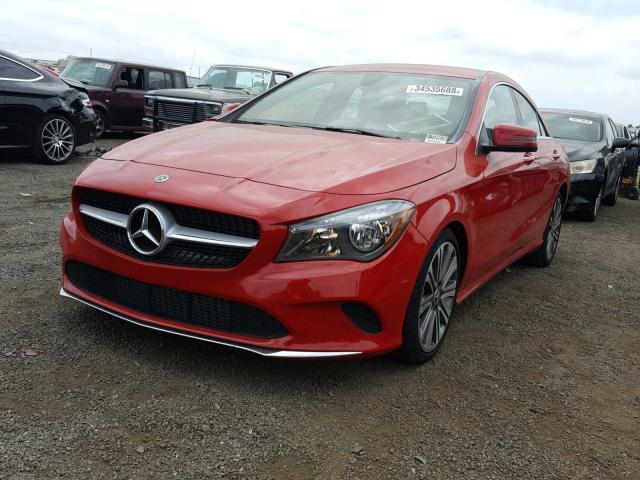 Are you looking to get the most dollar possible to get that unwanted or old Mercedes car out of your driveway?
Eco-Wreckers buy any  Mercedes make and models, dead or alive cars, trucks, vans, Utes and 4WD. Mercedes Scrap Yard Brisbane will buy your Benz whether it's registered or not, running or not, wrecked or rusted away or even if it's been in an accident. Have you lost the keys? As leading Brisbane auto dismantlers carefully recycle oils and all the good parts, then we scrap the useless bits.
How to Sell Old Mercedes Truck for Cash?
Simply give us a call or fill out our online form and we will give you a free non-obligatory quote for your truck. Avoid the hassle of filling out any fancy forms. Avoid the hassle of going through the hoops of looking for any repair company that will not guarantee the safety of your old Mercedes truck's running performance. Avoid the hassle of buying expensive Mercedes truck parts offline or online which could also be worth the value of a new Mercedes truck. Just pick up the phone and speak to one of our Mercedes Scrap Yard Brisbane staff and they will give you the final price for your used, old, junk or unwanted Mercedes truck.
Are you Looking for Used Parts for Mercedes Benz?
As Mercedes Scrap Yard Brisbane offer a large selection or second hand and used parts for your Mercedes Benz.
We are one of the largest dealers in Mercedes Benz in Brisbane region. We offer spare parts for a wide range of models. We hold in stock a vast array of parts ready for dispatch. We have also sourced the most reasonable courier service for our parts and we can deliver to anywhere in Brisbane and Sunshine Coast.
Here at Mercedes Scrap Yard Brisbane, we pride ourselves on being a competent and reliable, our staff always welcome you with a friendly, attentive service. We provide the best possible car breaking service possible, through our years of experience and our constant dedication to gaining customer satisfaction.
Mercedes Scrap Yard Brisbane offer you:
A large selection of spare Mercedes parts
Established since 2000
Affordable, competitive prices
From replacement bonnets, braking systems and bumpers to Mercedes engines, exhausts, electrical units and suspension components, Mercedes wreckers offer an extensive range of replacement parts for:
If you'd like some technical advice or help with any Mercedes car problems, make our friendly and knowledgeable team your first port of call.
Mercedes Wreckers dismantle almost all Mercedes Benz Models:  230E – 280SE – 300D – 300E – 350SL – A CLASS –  B CLASS – B-CLASS  –  B200 – BENZ – C CLASS – C240 – C250 – KOMPRESSOR  – CL500  – CLK280 – E230 – E240 – E250 – E280 – E32  – E430 – MERC – ML320 – S-CLASS 
Cheap Mercedes Car Parts, Quotes available online
Looking for cheap used Mercedes Car Parts and Car Spares online? We can help you to find the cheapest Mercedes used Parts on the Internet.
Tell us the Mercedes Parts you need and our partners with the Mercedes Parts in stock will contact you with a NO OBLIGATION quotation – In moments!
Our service is 100% free for you to use and you could save up to 80% off Mercedes car parts list prices within minutes.
Car Spares Mercedes Scrap Yard Brisbane from : We literally have 1,000's of Mercedes car spares available for collection or delivery to your doorstep. So whatever Mercedes auto part you are looking for, we can help you find it! At huge discounts of up to 70% off main Mercedes car dealer parts prices. What ever else you do, give us the opportunity of saving you time and money.
We also deal with most of Japanese & European vehicles: Subaru wreckers, Suzuki wreckers , BMW wreckers, Audi wreckers, Honda wreckers, Kia wreckers, Mazda wreckers, Nissan wreckers, Mitsubishi wreckers, Ford wreckers, Holden wreckers, Toyota wreckers.