(Last Updated On: May 14, 2018)
Are Selling your Unwanted Mitsubishi Car… or Trucks?
Have you been told your Mitsubishi is only worth scrap value?…or less? 
Get in touch with Mitsubishi Salvage Brisbane because our cash for cars program is built for you! Regardless of condition, your unwanted Mitsubishi is worth more than scrap value (depending on model, age and overall condition).
Can't pass your Road-Worthy?
Spending $500 to fix a car that's only worth $1,000 doesn't make it worth $1,500 – it's still likely worth $1,000 – meaning you're out $500. Instead of repairing your junker, use it as a down payment on a car that doesn't need ANY repairs and use your $500 for something else.
Mitsubishi Salvage Brisbane
Eco-Wreckers in Rocklea proudly serves as a Mitsubishi used parts dealership for Brisbane and the surrounding areas. Here at Mitsubishi Salvage Brisbane, we like to do things a little differently when it comes to selling quality used car parts. Our main focus is creating the absolute best shopping atmosphere possible for our customers. This means no pushy sales pitches, just a great selection of Mitsubishi auto parts to choose from at competitive prices.
Car wreckers Brisbane has the largest inventory of Mitsubishi second hand auto parts in Queensland. We are the #1 source for replacement Mitsubishi Parts. We have a knowledgeable staff who are Mitsubishi trained and well versed to help you make the correct purchase decisions.
Mitsubishi L200, Mitsubishi Colt, Mitsubishi Outlander, Mitsubishi Lancer, Mitsubishi Grandis, Mitsubishi Shogun, Mitsubishi RVR, Mitsubishi Galant, Mitsubishi Diamante, Mitsubishi Mirage, Mitsubishi Chariot, Mitsubishi Cedia, Mitsubishi Evo, Mitsubishi FTO, Mitsubishi GTO, Mitsubishi Legnum, Mitsubishi Libero, Mitsubishi Magna, Mitsubishi Nimbus, Mitsubishi L300 van, Mitsubishi Triton, Mitsubishi Pajero 4×4, Mitsubishi Challenger and Mitsubishi Fuso truck.
Sell My Mitsubishi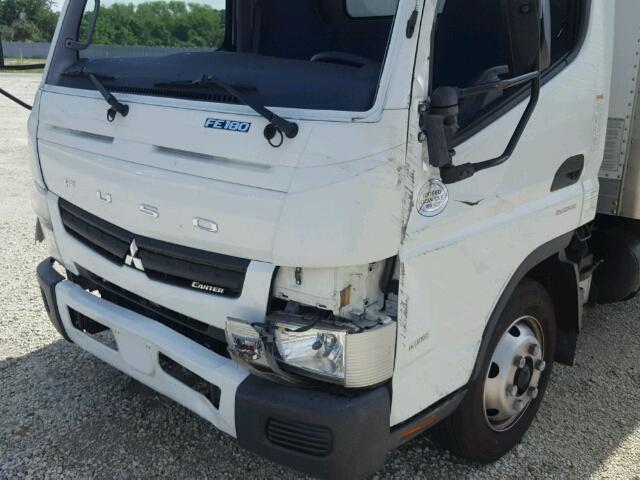 Get quick cash for your Mitsubishi now the fast, simple and easy way with cash-for-cars-Brisbane. Selling your car privately is time consuming, stressful and expensive – all you have to do here is complete one form, arrange a meeting and you've sold your car for cash straight in the bank!
Simply enter your Mitsubishi's registration number into the box to get things rolling. Just follow the on-page step-by-step process to provide us with all the information we need about your vehicle. Remember to include as much detail as possible so we can make our quote as accurate as possible. When this is all done, we'll give you an on screen quote for how much we'll buy your car for.
Happy with your quote we'll then move onto organizing a pick-up time. You can be at home, at work on your lunch break or even on holiday – it doesn't matter, where and whenever is most suitable for you, we'll be there to pick-up your car.
Mitsubishi Breakers Brisbane
Here at Mitsubishi Salvage Brisbane, we have a huge amount of used Mitsubishi parts that we need to sell on, in order to bring new scrap cars into our salvage yard. We can save you money and will fit the part if you need, for a fraction of the price of our mechanic competitors.
Eco Wreckers operate in and around Brisbane, but our scrap yard is based in Rocklea. We are always full of cars and we could have the exact scrap Mitsubishi part that you are looking for. Even if your car has recently been in an accident, one of our Mitsubishi Salvage Brisbane could be able to help you out and keep your car road legal.
We reuse any parts that we can, with our top class recycling facility this means that our scrap yard is always full of cars. We always get a wide variety, but our scrap Mitsubishi  are quite popular, so don't delay! Give us a call and work out a deal with one of our operatives. It could end up saving you thousands in new parts and mechanic fees.
Mitsubishi 4×4 Parts in Brisbane
We're based in Rocklea and will travel throughout the UK for the right job. We offer our service to everyone and can help customers who are looking for vehicle breakers We send parts out all over Australia. If you've got a Mitsubishi 4×4 that has failed its RW, give us a call today as we will pay cash for your old vehicles.
Find your nearest Mitsubishi scrap yard: Melbourne Mitsubishi wreckers, Mitsubishi wreckers Perth, Sydney Mitsubishi wreckers, Auckland Mitsubishi Wreckers.