There are many types and grades of scrap metal, we have listed some of the most common in order to give you a view of market prices.
Scrap Metal Prices Brisbane
The following Scrap Metal Prices are displayed as a general guide only and may not apply at the time of recycling.
Aluminum 

Up to $1.70 per kg

Copper

Up to

$7.50 per kg

Brass

Up to

$4.30 per kg

Stainless

Up to

$1.30 per kg

Batteries

Up to

$0.75 per kg

Wiring

$1.30 – $4.50 per kg
**NB Due to continuing volatility in international currency and commodity markets these prices must be used as an indication only. Please call and ask one of our friendly staff for the latest prices.
What influences scrap pricing? Scrap Metal Prices Brisbane are affected by three factors.
1.       International Commodity Prices Simple supply and demand for raw materials flow through to set international prices. Large buyers like China, Europe and Turkey have considerable impact when they have strong demand for scrap metals, conversely they can cause a sudden drop when halt purchasing
2.       Grading and contamination When we export our scrap metals they must meet strict international standards, therefore when we buy stock we can always pay the best price for the cleanest and most pure forms of a particular metal, the more contamination or mixture of metals means more labor to ready the product for export hence a lower price for the seller.
3.       International Currency  Fluctuations As our dollar gains or loses value against our international trading partners this directly affects the amount we can pay for scrap metals
On the spot weighing and paying!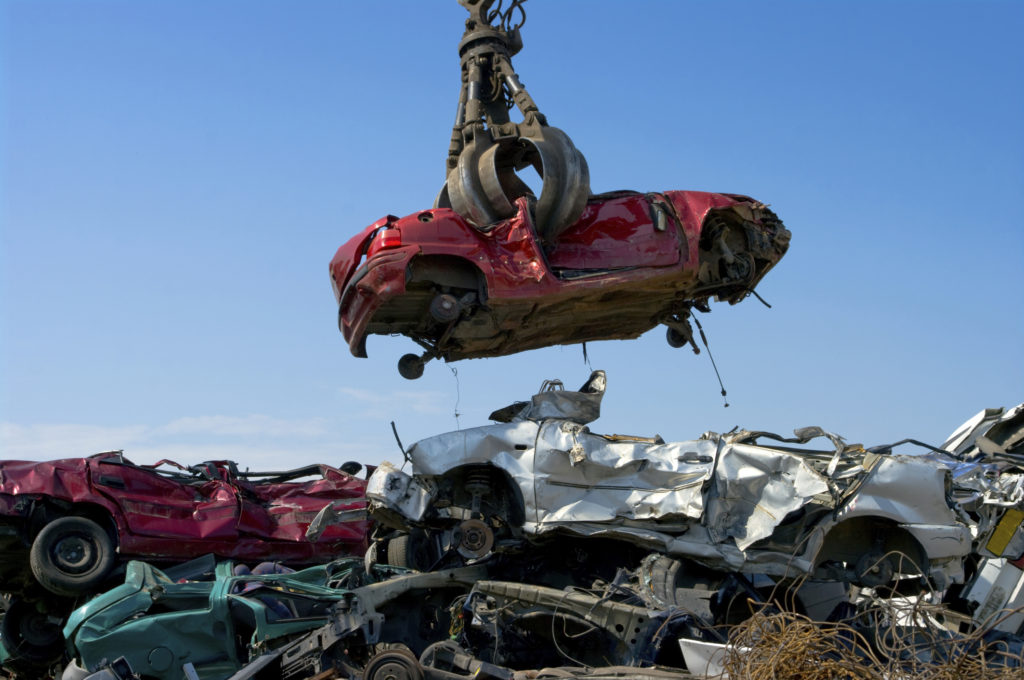 Do you have a bagful of cans or a huge pile of scrap iron? Don't let it just sit there and rust away, come in to Brisbane wreckers and make something of it! Our team of scrap metal recyclers provides only the best service for all our clients.
We are your trusted scrap metal dealers in Brisbane; we can take all scrap off your hands today. So please browse through our services or contact us to discuss your scrap metal needs.
Find your local Toyota wreckers: Logan wreckers, Toowoomba wreckers, Rockhampton wreckers, Townsville wreckers and Ipswich wreckers.