Are you planning to scrap your car this 2019 year in order to buy new vehicle?
Is the cash offer not enough? Well, this is a common hassle that an individual has to face to get cash for car either on Gumtree or carsales.

If you're looking for one of the best, Eco wreckers offer amazing car removal services. If you have a car which is ready for the junkyard, whether it is because of an accident or it is simply old banger, we offer cash for your unwanted vehicle.
There is a system in place to follow in order to ensure that you get the correct value for your old vehicle be it a sedan car or commercial truck. While requesting a cash for used vehicle, it is important that you check out a set of Brisbane car wreckers that deal with scrap car removal in Brisbane city and surrounding suburbs.
Also, while getting cash for your unwanted vehicle, it is best that you check out whether the amount paid is market value or close enough. This will help in getting a fair deal to help you to put the cash toward your next vehicle.
Our team of junk car buyers will provide pick up and removal of scrap cars completely free of charge. Our value-added services will have you rating ECO WRECKERS with 5 stars rating!
If you think your car is worthless, rethink about it.
Our Wrecking Car for Cash Brisbane 2019 team consists of car appraisers and wreckers who are not only knowledgeable but customer oriented as well. We know every bit of cars and the value which can be pulled out of a scrap car. Maintaining our leading auto dismantlers, we can easily offer you a pretty price for your junk vehicle. All you have to do is give us a call 0408 616 667 and get an instant cash offer as well as free junk car removal, cash for scrap car right at your doorstep.
We buy all sort of vehicles and we keep the process as fast and painless as possible to help ensure that you get the best dollar for your unwanted vehicle.
Are you looking for cheap car parts?
Not to worry! With a number of wrecking companies in Brisbane getting such an auto spare is not an issue. Now the major question that arises is why would one want to get the super cheap spare part for their vehicles? There is a perfect answer to this query.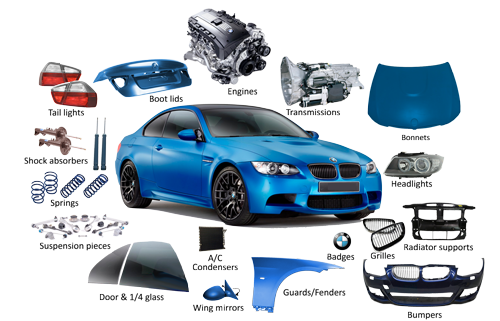 There are a number of auto parts that are extremely expensive. There are a number of associated costs with it certain car parts mainly labor cost and aftermarket fee. Whereas in case of getting them from car wreckers, the cost for those spare part lessens to a great extent. Thus, this whole concept of cheap spare parts for cars actually does not affect quality of it.
In case you are looking for a way to keep your car maintenance within a set budget, it is time to check out cheap auto parts that fit in. Whenever maintenance of a new car or even repairing of it comes to the forefront, people tend to go in for expensive auto parts, without even considering overpriced spares.
We carry a huge volume of quality spare parts all guaranteed from cars manufactured from 1989-2019 cars and commercial and trucks , all makes, for example:
So, next time you are searching out ways to reduce your costs, surely try out eco wreckers!.
Operating in Rocklea, over the years, ECO WRECKERS have successfully managed to establish a trusted reputation.  We are renowned for our high-quality, offering affordable prices as compared to factory retail prices.